Understanding the impact of automation on workers throughout the world.
TABLE OF CONTENTS
1. AUTOMATION ACROSS THE WORLD – Summary, Advances In Technologies, Worker Displacement, Probabilities of Automation, Research Studies Suggest High Probabilities Of Automation, It's Different This Time
2. SUSCEPTIBILITY TO AUTOMATION IN THE WORLD ECONOMIES – Developing Economies, Advanced Economies
3. GENERAL CONSEQUENCES – Political, Economic
4. SOME SOLUTIONS – Prepare For Automation With "Difficult To Automate" Skills, Convince Employers And Educational Institutions To Address The Skills Gap, Pursue High Skill Occupations, Education – Real World Project Challenges & Deliverables For Real Clients or Marketplaces, Business, Cities
AUTOMATION ACROSS THE WORLD
Summary
Technical industries throughout the world are making amazing progress on "automation related fields" such as robotics and artificial intelligence. The amazing progress has also brought with it some amazing challenges. Advancements in these fields are creating a new class of automation technologies which human workers must now or will in the very near future have to compete with. It is generally understood that automation technologies will bring many new benefits into the world, but what about the downsides? Could income inequality be enhanced? Could millions of workers become redundant and unnecessary? Could society experience social, economic and political unrest? These are just a few of the many kinds of questions that remain unanswered. Since robotics and artificial intelligence bring with them the possibility that many different occupational categories of the future will become automated, then this is an existential issue which everyone should be aware of and which everyone should prepare for.
Whether a worker is located in a developing or in an advanced economy, the worker will be impacted by developments in automation. Automation will impact workers throughout the world, but will affect the different economies differently. For example, in the developing world, where straightforward manufacturing and agricultural wor dominate, automation is a serious threat as the technologies already exist to replace production workers. However, in the advanced economies, technological development is further along in the automation cycle, and this is reflected in the job market, which often features opportunities for high skill occupations while middle skill and lower skill occupations are in decline.
There are people who believe that automation will help improve overall quality of life by offloading work to machines. Instead of work, people could then pursue other activities in life. This argument makes the assumption that the productivity of machines will somehow be rerouted to support the standard of living of individuals. With so many competing interests around the world, it is hard to see, how such unified vision for humanity could be accomplished. In reality, there are many ways in which automation can pose a risk to standard of living. For example, consider what happens when a large proportion of available occupational roles, are automated. The displaced workers are then forced to seek work in the more difficult to automate roles. As workers focus their attention on a shrinking list of hard to automate roles, competition for these roles will then increase. The extra competition will push down wages. Instead of reducing poverty and inequality, automation has ability to stress society where it is quite vulnerable, the economy.
Advances In Technologies
We have all seen images of robots building cars or robots assembling electronic or mechanical parts in factories on television. And at some level it is very impressive to observe this kind of technology in operation. And knowing that it is possible to automate manufacturing, no one would ever dream of going back to inefficient manual assembly methods, simply to preserve manufacturing jobs. But what many don't realize, is that industrial robots are just the tip of the iceberg, when it comes to automation technologies. There are other technologies in development, such as artificial intelligence, natural language processing, machine learning and many others. These relatively new fields can shift the "automation frontier" from being able to perform simple routine tasks, to being able "learn, adapt, and other complex cognitive processes". And since computers are able to process information at speeds far in excess of human capacity, it is likely that automation systems will be designed which can far outperform human ability.
Businesses are paying attention to these developments. They are waiting for the release of technologies which can be integrated into their operations process and have the end goal of replacing "costly" human perform tasks. For example: Lawyers are using machine learning to scan large databases of documents for relevance. Quantitative traders are using algorithmic trading programs for the automatic trading of financial instruments. As new abilities emerge from these latest fields, professionals will attempt to integrate them into the work workflow in the hopes of achieving maximum efficiencies.
One possible consequence of the integration of "human replacing technologies" into the "professional workflow", is that we head towards a future where many are left unemployed, regardless of their abilities. This idea is a concern for many workers. We will show that the new types of jobs which will be created over the next few decades, are jobs which require very high skill. We will argue that the increasing use of technology will raise demand for very high skill individuals, while the loss in opportunities in the middle skill and lower skill labour categories will help dampen or even suppress wages for everyone else.
Worker Displacement
A recent report by the McKinsey Global Institute titled "Jobs lost, jobs gained: What the future of work will mean for jobs, skills, and wages" is a study of 46 countries and 800 occupations describing the impact of automation on jobs. The study found that "We estimate that as many as 375 million workers globally will likely need to transition to new occupational categories and learn new skills, in the event of rapid automation adoption. If their transition to new jobs is slow, unemployment could rise and dampen wage growth." The study outlines various automation adoption scenarios: a slow adoption scenario, a midpoint adoption scenario, and a fast adoption scenario. The midpoint adoption and the fast automation scenario are concerning because they outline the possible displacement of 400 million to 800 million individuals by 2030. Under this midpoint and fast automation scenario, between 75 million and 375 million may need to switch occupational categories and learn new skills.
Probabilities
The ability for industry to automate jobs comes down to the idea of tasks. The greater the degree to which a job can be defined and broken down into series of steps and tasks, the greater the likelihood that systems can be designed which can replicate the process in an automated fashion. Different occupations have different degrees to which they can be automated. Following is data which shows the chances that job can be automated.
Architecture and Engineering – Cartographers and Photogrammetrists (87.9%), Electrical and Electronics Drafters (80.8%), Architectural and Civil Drafters (52.3%), Engineers (1.1% to 22.5%), Landscape Architects (4.5%), Architects (1.8%)
Arts, Design, Entertainment, Sports, and Media – Umpires and Referees (98.3%), Technical Writers (88.8%) Interpreters and Translators (38.4%), Actors (37.4%), Athletes and Sports Competitors (28.3%), Public Relations Specialists (17.5%), Dancers (12.7%), Reporters and Correspondents (11.4%), Radio Announcers (10.2%), Designers (0.5% to 8.2%), Editors (5.5%), Artists (1.5% to 4.2%), Musicians and Singers (7.4%), Writers and Authors (3.8%), Directors (1.5% to 2.3%), Composers (1.5%), Producers (2.2%), Photographers (2.1%), Choreographers (0.4%)
Building and Grounds Cleaning – Maids and Housekeeping (68.8%), Janitors and Custodians (66.3%)
Business and Financial Operations – Tax Preparers (98.7%), Loan Officers (98.4%), Analysts (61.3% to 97.9%), Accountants and Auditors (93.5%), Market Research Analysts (61.3%), Agents (24.3%), Financial Analysts (23.3%), Financial Examiners (17%), Credit counsellors (4%)
Community and Social Services – Marriage and Therapists (1.4%), Clergy (0.8%), Mental Health & Substance Abuse (0.3%)
Computer and Mathematical – Computer Programmers (48.1%), Statisticians (21.8%), Web Developers (20.6%) Actuaries (20.6%), Analysts (0.6% to 20.6%), Software Developers (4.2% to 12.8%), Mathematicians (4.7%), Database Administrators (3%)
Education, Training, and Library – Archivists (75.9%), Librarians (64.9%), Teaching Assistants (55.7%), Teachers (0.4% to 17.4%), College Professors (3.2%), Curators (0.7%)
Food Preparation – Cooks (82.7% to 96.3%), Waiters and Waitresses (93.7%), Bartenders (76.8%), Chefs (10.1% to 30.5%).
Healthcare Practitioners – Physician Assistants (14.5%), Optometrists (13.7%), Veterinarians (3.8%), Chiropractors (2.7%), Orthodontists (2.3%), Therapists (0.3% to 2.1%), Pharmacists (1.2%), Podiatrists (0.5%), Dentists (0.4%), Physicians and Surgeons (0.4%), Dieticians and Nutritionists (0.4%)
Healthcare Support – Massage Therapists (54.1%), Home Health Aides (38.5%)
Installation, Maintenance, and Repair – Motorcycle Mechanics (79.2%), Home Appliance Repairers (72.2%), Aircraft Mechanics and Technicians (70.6%), Commercial Divers (17.9%).
Legal – Paralegals and Legal Assistants (94.5%), Court Reporters (50.2%), Judicial Law Clerks (40.9%), Judges (40.1%), Lawyers (3.5%)
Life, Physical, and Social Science – Historians (43.9%), Economists (42.9%), Geographers (24.6%), Survey Researchers (23.1%), Epidemiologists (20.1%), Chemists (10.3%), Scientists (0.5% to 6.1%), Sociologists (5.9%), Astronomers (4.1%), Microbiologists (1.2%), Forensic Science Technicians (1%), Foresters (0.8%), Anthropologists and Archaeologists (0.8%), Clinical Counselling (0.5%),
Management – Managers (0.7% to 7.1%), Chief Executives (1.5%), Administrators (0.5%)
Office and Administrative Support – Tellers (98.3%), Clerks (86.5% to 98%), Secretaries (81.5% to 97.6%), Bookkeepers (97.6%), Bill and Account Collectors (94.7%), Mail Carriers (67.5%).
Personal Care and Service – Manicurists and Pedicurists (94.5%), Tour Guides and Escorts (90.6%), Barbers (79.7%), Personal Care Aides (73.6%), Embalmers (53.6%), Funeral Attendants (37.3%), Concierges (21.3%), Fitness Trainers (8.5%), Childcare Workers (8.4%), Makeup Artists (1%)
Production – Timing Device Assemblers (98.5%), Packaging and Filling Machine Operators (98%), Milling and Planing Machine Setters Operators and Tenders (97.9%), Grinding and Polishing Workers (97%), Jewellers and Precious Stone and Metal Workers (95.5%), Electrical and Electronic Equipment Assemblers (95.1%), Butchers and Meat Cutters (93.3%), Cooling and Freezing Equipment Operators (92.6%), Cabinetmakers and Bench Carpenters (92%), Bakers (88.8%), Rolling Machine Setters Operators and Tenders (83.5%), Machinists (64.6%), Meat Packers (60.3%), Structural Metal Fabricators and Fitters (40.8%), Upholsterers (38.6%).
Protective Service – Crossing Guards (48.6%), Bailiffs (35.9%), Detectives and Criminal Investigators (33.6%), Police and Sheriff's Patrol Officers (9.8%)
Sales and Related – Telemarketers (99%), Fashion Models (97.6%), Cashiers (97.1%), Sales (54.2% to 92.3%), Retail Managers (27.9%), Travel Agents (9.9%), Securities Commodities and Financial Services Sales Agents (1.6%)
Transportation and Material Moving – Driver (66.9% to 97.8%), Garbage Collectors (93.4%), Lot Attendants (87.4%), Subway and Streetcar Operators (86.3%), Motorboat Operators (61.6%), Commercial Pilots (54.6%), Flight Attendants (35.2%), Ambulance Drivers (25.2%), Airline Pilots (18.1%), Air Traffic Controllers (11.4%)
Source: The Future Of Employment: How Susceptible Are Jobs To Computerisation
Research Studies Suggest High Probabilities Of Automation
Another study by researchers Carl Frey and Michael Osborne at Oxford University titled "The Future of Employment" stated that there is a high level of probability of automation of jobs in the near future. The study found that "47 percent of U.S. workers have a high probability of seeing their jobs automated over the next 20 years".
We have discussed three studies which have shown high levels of probable automation in the near future. We have shown that the findings are somewhat similar and supporting of the narrative. We need to determine how accurate might the reports be, or how closely the data from one report corresponds to the data from another report. In 2016, the World Bank published automation probability estimates on a set of countries, and it turns out that there were nine countries which were studied by both the World Bank and McKinsey Global Institute. The variance observed between the results was only 12 percent. The following table shows those results.
"Estimates of proportion of employment that is automatable in selected countries"
Argentina (48%), China (51%), Costa Rica (52%), Ethiopia (50%), India (52%), Malaysia (51%), Nigeria (46%), South Africa (41%), Thailand (55%)
Source: McKinsey Global Institute (2017c)
Argentina (65%), China (77%), Costa Rica (68%), Ethiopia (85%), India (69%), Malaysia (68%), Nigeria (65%), South Africa (67%), Thailand (72%)
Source: World Bank (2016)
If the "automation frontier" were to move forward, the probabilities of automation could increase. Scientists say that recent developments in machine learning" and "natural language processing" has unlocked advancements that were not expected a few years ago. This could lead to the adoption of automation quicker than has been estimated.
It's Different This Time
In the past, society was able to cope with large technological disruptions in the various work sectors. For example, many societies coped with the move out of agricultural based economies. Many societies also coped with the move from manufacturing economies to service based economies. But in the context of the current technological disruption of automation, there are a few new ideas which need to be considered. First, the ongoing change will not affect only one sector of the economy as was the case in the past, but the change will affect all sectors simultaneously. Second, the technological disruption consists of technologies which can replicate the learning and cognitive capacities of human beings. If human intervention is not required in work, then what "value proposition" or "benefit" would an organization receive from employing a human being versus having a more efficient automated workflow. Third, the current transition towards automation requires that people are displaced from low or middle skill occupations and must re-skill to transition towards a very high skill occupation. It was possible to re-skill entire economies of workers in agriculture towards manufacturing based workflows, often with only a few days of training. It was possible to re-skill large group of manufacturing workers into learning interpersonal skills required for a service economy. But is it really feasible or possible to quickly to retrain hundreds of millions of aspiring and displaced workers into effective Masters or PhD level engineering or science graduates?
SUSCEPTIBILITY TO AUTOMATION IN THE WORLD ECONOMIES
Developing Economies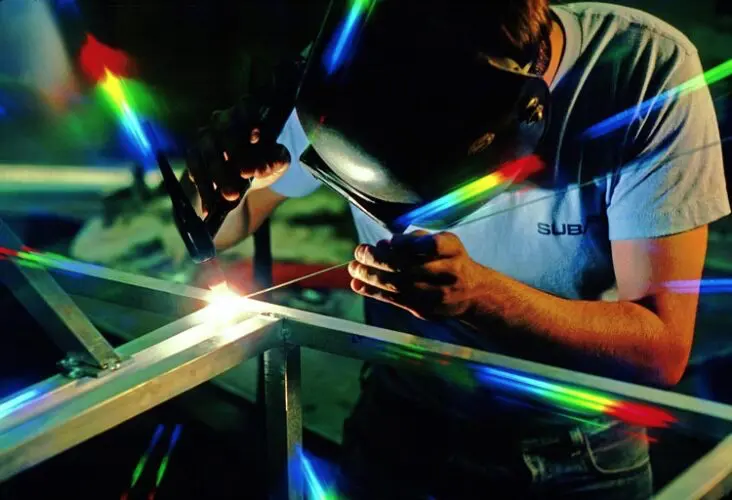 Both developing and advanced economies are susceptible to automation from the economic perspective. Interest rates are very low, so industry worldwide is able to borrow money inexpensively and to invest the capital into automated solutions. Therefore many companies have the financial means to deploy automated systems where they are needed and where the tools are able to make a difference or an efficiency improvement.
Developing countries are susceptible to technological automation. The nature of the work in the developing countries can often be described as "routine" "procedural" "step-by-step" and "manual work". This type of work lends itself nicely to technological automation. Though technological automation is possible in this circumstance, one reason it may not have yet been implemented has to do with the fact that the developing countries have a lot of cheap labour capacity, labour which competes with automation systems. However, as labour costs rise throughout time and as the automation systems evolve and reduce in cost, more of a headroom will become available for automation systems to be deployed. So automation is technologically possible in the developing world, but labour costs are one factor which could temporarily be slowing down the progress all of the deployment of automation.
Developing countries also face unique challenges and risks. Developing economies face the risk that once automation is actually deployed, new stressors introduced into the labour markets could persuade the advanced economies to "re-shore", or to put it another way, to "stop outsourcing the production to the developing world as robots can now do it domestically while maintaining international competitiveness". While advanced economies have large consumer demand and this helps to maintain the demand for labor. This buffers the labour market from the stressors of automation. In contrast, developing economies have a lower consumer demand, and this increases the susceptibility of developing economies to automation. In addition many developing economies also don't have a social safety net, and as a result, they are not able to either "help the displaced workers transition to new occupational categories" or even more basic "not able to provide the basic living sustenance necessary when a worker cannot find new employment after their main occupation has been automated". Many people in the developing economies could face severe hardships due to these unique challenges and risks.
Policymakers in developing, emerging and advanced economies should focus on ensuring that there is adequate consumer demand in the economies. Policymakers should also do whatever they can to ensure that their workforce transitions to high or very highly skill occupational categories that are specifically not probable to be automated. Certain skilled work is vastly less susceptible to automation.
Advanced Economies
Advanced economies feature a lot of "service sector work" and a lot of emerging economies feature a lot of "industrial work". In general, industrial work is easier to automate than service sector work. This statement implies that it would be easier to automate the economy of an emerging, "industry focused" economy, rather than an advanced economy. This argument implies that automation will show up in emerging economies first. However this argument competes with the economic perspective. Simply put, the business case in the advanced economies is stronger. As the advanced economies must pay for high income workers, the potential cost savings of automation, is greater. As wages have stagnated in some advanced economies and as wages have increased in some emerging economies, over time, both economic styles could face similar effects of automation.
Even though advanced economies have paid a higher income on average to the workers, the overall amount of income provided to "labour" has decreased over the last 40 years. Recent trends have shown less income allocation to service wages. This comes at a time when there has been much technological change, implying a possible correlation. Instead of a balance of payments between "labour" and "capital", most of the income in advanced economies has been rerouted to "capital".
Source: Saving Capitalism
Since there is not much income for "labour" to go around, the addition of automation will increase "competition for income" in the labour market. Occupations which are "not automatable" are likely to receive most of the remaining income. These would be the high skill occupations, occupations which require a college or university degree. The wages of individuals employed in low or medium skill occupations, will remain stagnant or will decline. These occupations are easier to automate, and as robotic systems perform those functions, the demand for humans to perform the functions will decline. Workers currently employed in low and middle skill occupations will need to retrain to one of the in demand occupations of the future, failing this, incoming equality already at historic access, will be enhanced.
CONSEQUENCES
Political
Upward changes in unemployment can have a profound impact on political outcomes. The current trend of automation has set us on the pat that virtually guarantees that politics will be more turbulent as time goes on. As technology advances, the applications of automation will expand, and this means that automation could be deployed on increasing scale. Eventually the public anxiety could intensify to the such a point, that it could persuade many to vote for more extreme political candidates and parties. Western democracies could even resort to authoritarianism as some did during the great depression in the 1930s. For this reason this technology-based workforce disruption should become a priority concern for society.
Economic
Rapid advances in technology has enabled corporations to shift their production processes to countries outside of where their actual main target market is. Globalization policies have allowed corporations to benefit from the lower labour costs available in the developing economies. It does not seem like a coincidence that labour's share of national income has dropped roughly at the same time as technological and globalization forces have surfaced. Though it can difficult to discern which force is responsible for the change in income provided to workers, we suspect that both forces contributed to the decline of income to labour. This idea was corroborated by the April 17 IMF World Economic Outlook paper which stated that approximately 50% of the 40 year decline in labour's share of national income in the developed economies is attributed to the impact of technology. Globalization is said to have contributed about 25% to the decline.
SOME SOLUTIONS
Prepare For Automation With "Difficult To Automate" Skills
From the data referenced in this article, we observed an interesting pattern. Occupational roles which are associated with high level of education, such as a graduate degree or higher, seem to on average be associated with a much lower rate of automation. This result could be due the fact that workers which have a higher level of education are able to figure out technology and are also able to adapt to technical process changes. It may also be due the fact that high level education prepares people well for the use of "logic" and "judgment" often required in high level leadership tasks, tasks such as "supervising automated systems" or "making managerial decisions". Therefore, a good way to increase the probability that a worker will not be displaced form their occupation, is simply to plan and prepare to work in an occupation which is not probable to be automated! The pursuit of "graduate or higher education" and "specialized profession-related coursework", will enable workers to work in one of the professions which have a low probability of automation.
Convince Employers And Educational Organizations To Address The Skills Gap
In many countries worldwide, governments and related organizations are publishing papers regarding the "talent mismatch", "skills gap", "worker shortage" or "unfilled IT positions" which their industries face or will face shortly. This is presently the case because automation has not yet picked up full steam, and also because there is presently good labor demand in certain sectors, such as the technology sector. It is often the case that in high knowledge sectors such as technology sector, there are employers which have difficulty hiring the right candidates. These employers often complain that the individuals which they are interviewing do not have the "right kind of skills". In essence, in many of the economies worldwide there is now a "talent mismatch", which is a the difference between "the skills that are needed" and the "skills the candidates are offering". This is observed in countries such as the UK, Australia, Canada, US, and Southern Europe. Even in cities where a large proportion of the population has education does the talent mismatch surface. Examples of educated people receiving employment that is lower in skill than their professional training is a problem that is observed around the world, and it appears somewhat confusing. A large part of this "skills gap" problem has to do with workers who are pursuing training not required or demanded within the area in which they live. Many workers are not relocating where there is a strong demand for their particular skills. Not enough companies and government entities are involved in the process of helping to relocate workers to employment opportunities within other regions and other countries. As a result, "pockets of skills gaps" exist all across the world.
Besides the explanation that poor labor market mobility among workers is contributing to pockets of "skills gaps", there is another factor to consider. There appears to be a difference of thinking between educational organizations and work organizations. In a 2012 McKinsey survey, 39% of employers stated that entry-level vacancies positions we're unfilled due to a skills shortage and 43% of employers stated that they could not find workers with the skills they need. In addition, half of youth stated that their education enhanced their prospects for finding employment, which means that half did not believe that their education would enhance their prospects for finding employment. In contrast, 72% of education organizations stated that they believed that they're graduates were prepared for employment. Employers, it seems, may have lost some faith in the ability of educational organizations to prepare candidates with the skills practiced at work. To address this issue, employers would benefit from meeting with educational organizations and getting involved with the re-design of course curriculums. Educational institutions would benefit from being open to and even hiring experienced workers to contribute to the design of educational programs. As for students, they can benefit from realizing that a basic university or college training, not only needs to be in specific 'non-automatable fields' that are likely to be relevant to the demands of employers, but training must be pursued at a very high-level. Examples of a very high-level could include the pursuit of graduate-level work and also the pursuit of ongoing lifelong learning through specialized professional development coursework. Only intense and ongoing training can begin to satisfy the heavy education and training demands that are quickly becoming the norm.
Pursue High Skill Occupations
The advancement of technology over the last few decades in combination with globalization has already had a profound impact on the skills balance of labour which works in the United States. Though one would hope that there would be an even balance between the skills levels of occupations available to jobseekers, so as to maximize the opportunities available to people of all skill levels, an even balance of skills opportunities does not exist within the United States labour market. One could almost say that many of the middle skills occupations have been somewhat "hollowed out". Many manufacturing and production oriented occupations, which can be considered "middle skill occupations", have declined. Some of the lower end roles have remained. It turns out that unpredictable roles such as maintenance, gardening, caretaking, and food service are at present very difficult to automate. However as the previous studies indicate, in general, higher level jobs with consist of advanced cognitive requirements in concert with interpersonal skills, have the least probable chance of automation. Therefore they represent the largest possible opportunity for a person who is considering an "automation resistant" type of career.
Education – Real World Project Challenges & Deliverables For Real Clients or Marketplaces
The fact that technology has evolved so rapidly throughout the past few decades, and the fact that workers are now struggling to keep up with the rate of change of technological concepts and methods in the workplace, should serve as a signal or warning to educational and business organizations. The warning may be that the way individuals are prepared for work, may no longer be as efficient as it once was, because the paradigm of work has changed. Work positions exist in a process of continual change, but the traditional educational model has stayed the same. While the university and college system did a great job for a very long time in preparing individuals for lifelong careers, the employers now require individuals who can apply their experiences towards creating "market worthy" deliverables. The employers also need the individuals which can handle continually changing tasks and methods.
Students now need to apply themselves towards ongoing skill development throughout life, and they need the adaptability and ability to jump from one task at one organization to a different task at another organization.
Students no longer need to spend the majority of their formal training time in the memorization of formulas, memorization of processes, memorization of definitions, research and the writing of papers. Students now need to spend the time "creating" real world style projects, "solving" specialized work-related projects, "creating deliverables with industry tools". Too many educational programs are still "conceptual and theoretical", and this results in the production of students which are strong academically, but weak and ineffectual professionally. As technology has advanced, higher education must also advance to prepare individuals to use "work tools", rather than to focus on the development of theoretical foundations.
Educational organizations could ask students to create deliverables for projects advertised on online professional freelance marketplaces. Educational organizations can find samples of real world projects from local employment organizations, and share those challenges with students. Educational organizations could test students real world proficiencies and real world adaptability by asking students to meet with clients and to request the actual delivery of professional work. These type of project challenges could be performed alongside academics, and in addition to full fledged co-op work terms. Educational organizations and businesses could partner to help guarantee program graduates internships, thereby addressing the skills gap. Educational organizations could partner with "industry consultants", "industry private trainers", "online private training institutions" and "online course instructors". Such partnerships have the potential to provide students with extra insight and industry derived experiences. Such a real world approach, could enable educational organizations to help diversify student experiences, and would therefore help students to get a glimpse of work far in advance of the commencement of their career. By asking students to complete private training programs through private trainers, in addition to their regular university or college program, the students would get first-hand industry experience which would diversify their exposure to career knowledge. Expert insights and observations of real work, will help in the preparation of the students with additional "professional attributes" required for success.
Business
Businesses have an understanding of the kinds of skills that are needed in their workplace. Businesses think about their human resources all the time, about how to continually improve process quality, about how to improve the efficiency and application of technology. As such, they have a good insight into what skills are required and what how skills requirements are likely to change over time. Therefore, business organizations are the ones that are the most likely to encounter and to deploy "labor-saving automation technologies" in the work environment. Seeing as though this understanding exists with business, rather than with academic organizations, then businesses are the ones who have the responsibility of sharing their understanding. In many countries worldwide, businesses are partnering with educational organizations and are providing their insights towards the re-design of educational programs.
Education organizations need to be open to engaging with business or risk a general decline of interest in their programs over time. There exists now strong and growing competition from inexpensive online private trainers. Though employers used to look for candidates with science or technology based degrees, and the purpose of this was to identify the quality candidates, the employers are now open to the idea of hiring individuals who simply have a diverse set of specialized and profession specific skills. Many savvy job seekers are choosing to pursue inexpensive online professional development micro-programs, and in some cases, these programs are taken instead of general science or general technology degrees. Such savvy workers are managing to keep up-to-date with fast paced changes in their respective occupations, simply through continual enrollment in specialized skills training programs offered online.
Cities
The cities which have been able to buffer the impact of automation on their economies are the ones which trained a high quantity of post secondary graduates with technology skills, which focused on transitioning their workers to high skill occupations, which for whatever reason were naturally desirable destinations that skilled workers chose to relocate to, and which focused on promoting their technology centers and related associations.
Interesting Facts
Blockbuster
In 2004, Blockbuster employed more than 84,000 people and operated more than 9000 locations around the world. In 2013, Blockbuster filed for bankruptcy. Netflix, a "more automated" operation, proved to be the superior model of business.
CD's
In 2000, CD sales reached an all-time Peak of 2.45 billion. The development of file sharing services, such as Napster, then disrupted the industry. Nowadays, consumers choose to download their music from "more automated" online platforms such as iTunes.
Cloud Computing
Whereas IT administrators used to work in IT organizations that operated with a "server to administrator" ratio of 30 to 1, the introduction of "public cloud services" from vendors such as Amazon or Microsoft have automated the process to such an extent, that vendors can offer IT capacity with a "server to administrator" ratio greater than 4500 to 1.
References:
"The Rise of the Robot Reserve Army: Automation and the Future of Economic Development, Work, and Wages in Developing Countries"
Lukas Schlogl and Andy Sumner
"Technology At Work v2.0: The Future Is Not What It Used To Be" – January 2016
Citi GPS: Global Perspectives & Solutions
"Will robots really steal our jobs?" – International Impact Of Automation – Feb 2018
PricewaterhouseCoopers LLP
"Jobs Lost, Jobs Gained: Workforce Transitions In A Time Of Automation" – December 2017
McKinsey Global Institute
"Automation Across the Nation: Understanding the potential impacts of technological trends across Canada" – June 2017
Brookfield Institute
To see our Donate Page, click https://skillsgaptrainer.com/donate
To go back to our Home Page, click https://skillsgaptrainer.com
To see our Instagram Channel, click https://www.instagram.com/skillsgaptrainer/
To visit our LinkedIn Page, click https://www.linkedin.com/company/skills-gap-trainer/
To see some of our Udemy Courses, click SGT Udemy Page
To see our YouTube Channel, click https://www.youtube.com/@skillsgaptrainer