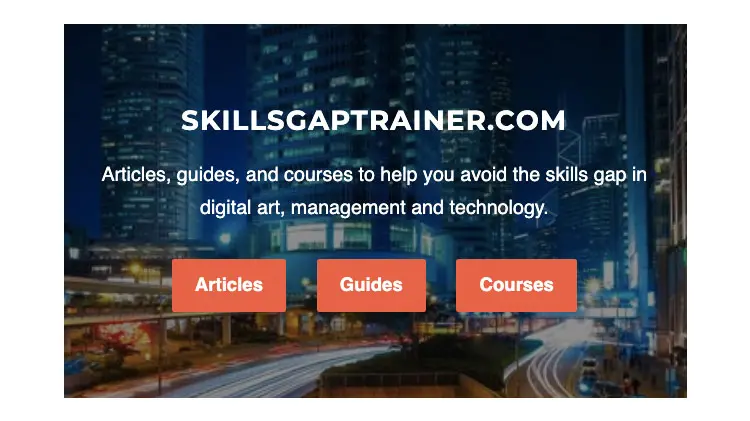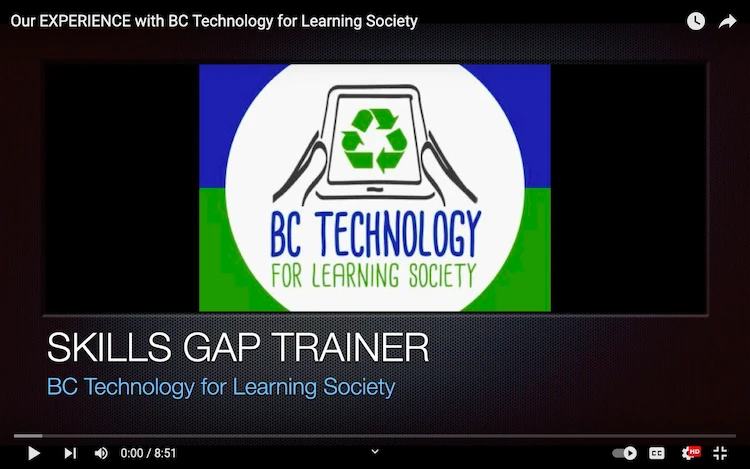 "Skills Gap Trainer Communications" would like to thank "BC Technology for Learning Society" for accepting our technology equipment request.  "BC Technology for Learning Society" assists schools, charities, non-profits, Indigenous groups and libraries to acquire the technology they need, and only "a small administration fee" is required for the purchase of excellent computer equipment.  In 2018, we applied to the "Computers For Schools" program provided through "BC Technology for Learning Society", and purchased two "Dell Precision T1600 – Xeon Workstations",  a PC laptop workstation, a professional "High Definition classroom projector" and a heavy duty "colour laser printer" for a small price. The equipment worked perfectly "right out of the box", was of a type that was not prone to obsolescence, and was provided to us on a very fast time schedule when we needed it most.  We noticed that the nature of the electronic equipment provided to us was of high quality, reliable, well built, performant, well configured, and of a professional type.  Whereas many "technology users" are often concerned with "how recent the technology they are using was made", we have found that a main characteristic of performance, quality and effectiveness in the production of work output, and user experience, comes from the "class of equipment" chosen rather than the "date of product release".  "BC Technology for Learning Society" provided us with equipment that was not necessarily the newest, but was of such a high calibre for what it was, that we will be able to use it to meet our needs and our client needs for a very long time.   Local "Skills Gap Trainer Communications" instructors and students can now use these computer workstations for teaching and learning purposes, and remote students can experience and engage with the "video focused" massive open online course products (MOOCs), "media enhanced" e-books, and "long-form" reports produced on these workstations.  With the acquisition of the computers that our organization needed, we were able to tutor local and remote clients on the latest creative desktop apps, including; Adobe XD, Premiere Pro, Photoshop, After Effects, Lightroom and Audition.  We are now able to apply professional "media production applications" to the "instructional design and product development process" and to teach others as to the professional use of these applications.  We can now instruct and coach many "artists and technicians" from the digital arts, media arts, academic and professional worker communities.  Thank You!
ABOUT "BC Technology for Learning Society"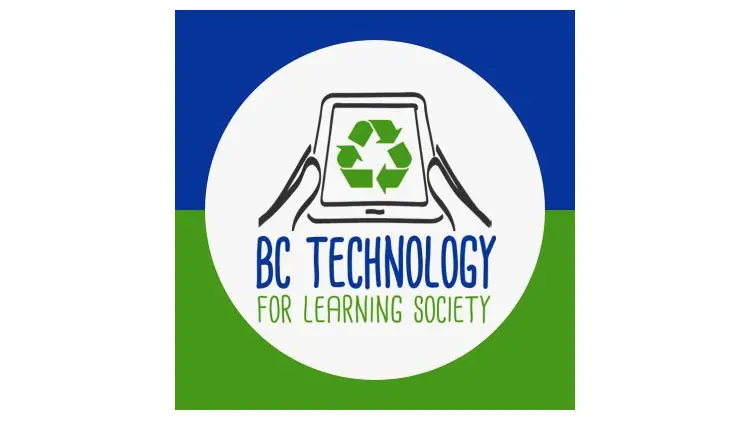 "BC Technology for Learning Society" is a registered charity that collects donated computers, trains and hires youth to refurbish the computers and then distributes computers to schools, non-profits, charities, libraries, Indigenous groups, and students.  Since 1994, "BC Technology fo Learning Society" has delivered the "Computers for Schools Plus" program across British Columbia, distributing over 180, 000 computers to BC schools and community groups.  The society has provided over 600 youth with work experience opportunities.  The society is authorized by "Innovation Science & Economic Development (ISED)" to deliver the "Computers fo Schools (CFS+)" program in BC.  The society is part of 14 other organizations across Canada, delivering "CFS+". This program is funded by the "Government of Canada".
THE "TECHNOLOGY" OPPORTUNITY for Non-Profits, Schools and Indigenous Communities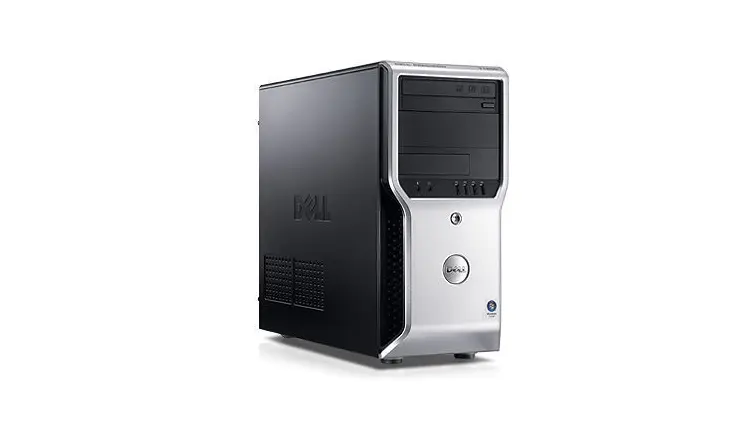 If you are an officer of a non-profit, school, indigenous community or library, you can request, purchase and gain access to computer technology for only a small nominal charge of about $130.  There are numerous "technology package options" available, such as; desktop package, laptop package, monitors, printers and other miscellaneous items.  Visit "BC Technology for Learning Society", to find out about their eligibility requirements. 
THE "WORK EXPERIENCE" OPPORTUNITY for High School graduates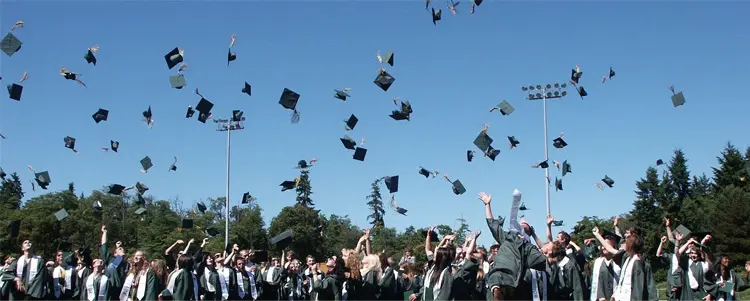 "BC Tech for Learning Society" provides quality "hardware technician" work experience placements for around 50 high school students every year.  Students learn the importance of coming to work, being part of a team, and refurbishing computer equipment.  Students are paired up with a technician for mentorship and are then given the opportunity to work more independently.   Students are responsible for testing and repairing donated computer equipment, engaging in peer-to-peer-learning, and supporting volunteers.  A supervisor is always on site to ensure technical questions can be answered, and that work flow progresses smoothly.
APPLY TO THE "CFS INTERN PROGRAM"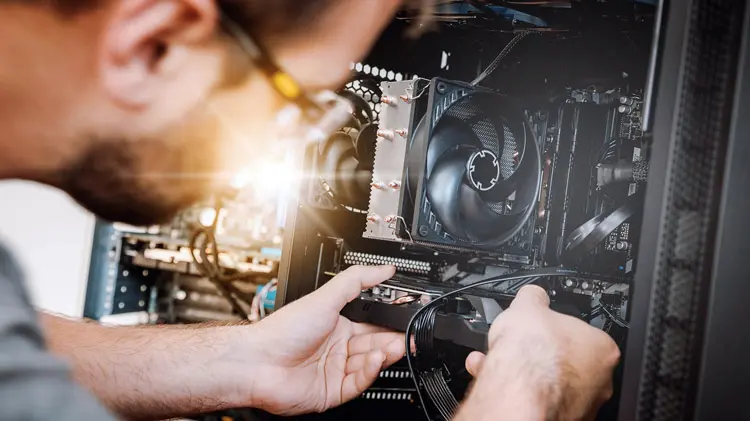 Each year, "BC Technology for Learning Society" provides paid "hardware technician" work experience opportunities to about 20 youth wanting to start their career in IT through the CFS Intern Program, an initiative of the "Computers for Schools Plus" program. Applicants do not need to have past IT experience, but should have some in an IT related discipline.  This opportunity is an initiative of the "Computers for Schools Plus Program" and is a 6-month paid internship to assist youth develop their skills to find permanent employment elsewhere.  Students will learn how to be a "hardware technician" by wo–rking in hardware refurbishment, Microsoft deployment, linux installation, and inventory management.
GAIN "VOLUNTEER" WORK EXPERIENCE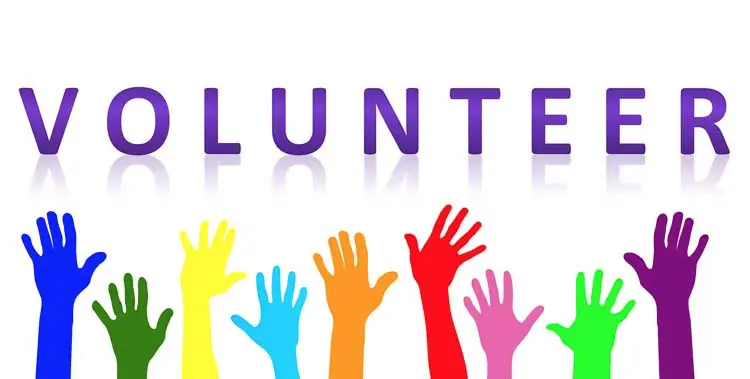 There are different volunteer opportunities at "BC Tech for Learning Society", including; mentoring and teaching interns technical lessons, hosting a "Lunch and Learn" event, repairing computers, or simply working as an "Ambassador" or as a "Board of Directors" member.
DONATE TO "Computer For Schools @ BC Technology for Learning Society"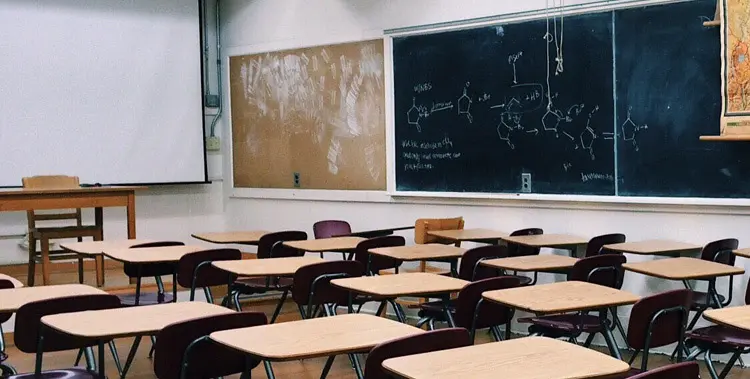 "Computer For Schools" is taking donations for; desktop computers, laptops, hard drives, monitors, smartphones, tablets, printers, networking devices and peripherals.
Assist With Social Issues
Schools, non-profits, libraries, students, and indigenous people use technology to provide better services to their communities. They and the people they impact may not succeed without good technology.  The technology provided assists users to participate in today's global, knowledge based economy.  The low cost computer systems, free computer systems, and upgraded computer systems that are provided by the society help to connect users to the global economy.  Further, the society also provides valuable "hardware technician" work experience to youth and work experience opportunities for volunteers as well.
Assist With Environmental Issues
Rather than throwing out old computers, which damages the environment, and may even be illegal; it may be more useful to society to provide your unneeded computer technology to another party that can refurbish and repurpose it for new tasks and objectives.  Rather than putting in the effort to recycle your old computer equipment, for the same amount of effort to take computers to recycling,  the computers can easily be donated!   Donating older computer equipment enhances the useful operating lifetime of the computer technology, and therefore helps to meet the sustainability goals of the society.  The production of computer equipment places a great strain on the environment; design, materials mining, refinement, production, manufacture, distribution and all the energy that is required.   Reusing technology extends the useful life of the technology, and therefore, helps to enhance the sustainability goals that are now so critical to business, government and public operations.
Show Commitment
Show the public the commitment your organizations has to support challenging social and environmental issues, that need to be addressed.  Visit "BC Tech for Learning Society" today!
To see our Donate Page, click https://skillsgaptrainer.com/donate
To go back to our Home Page, click https://skillsgaptrainer.com
To see our Instagram Channel, click https://www.instagram.com/skillsgaptrainer/
To visit our LinkedIn Page, click https://www.linkedin.com/company/skills-gap-trainer/
To see some of our Udemy Courses, click SGT Udemy Page
To see our YouTube Channel, click https://www.youtube.com/@skillsgaptrainer