INTRODUCTION TO "SKILLS GAP TRAINER COMMUNICATIONS"
Donate with PayPal today.
Thank you for your interest in the philanthropic work of Skills Gap Trainer Communications (SGTC), a Canadian not-for-profit organization that is dedicated to empowering individuals with the skills needed to access and complete complex professional work assignments. The organization uses advanced media technology, highly trained subject matter experts and artificial intelligence systems to provide professional training to the public. We rely on the generosity of donations from organizations and private individuals to achieve our vision of providing education to anyone, anywhere and at no cost.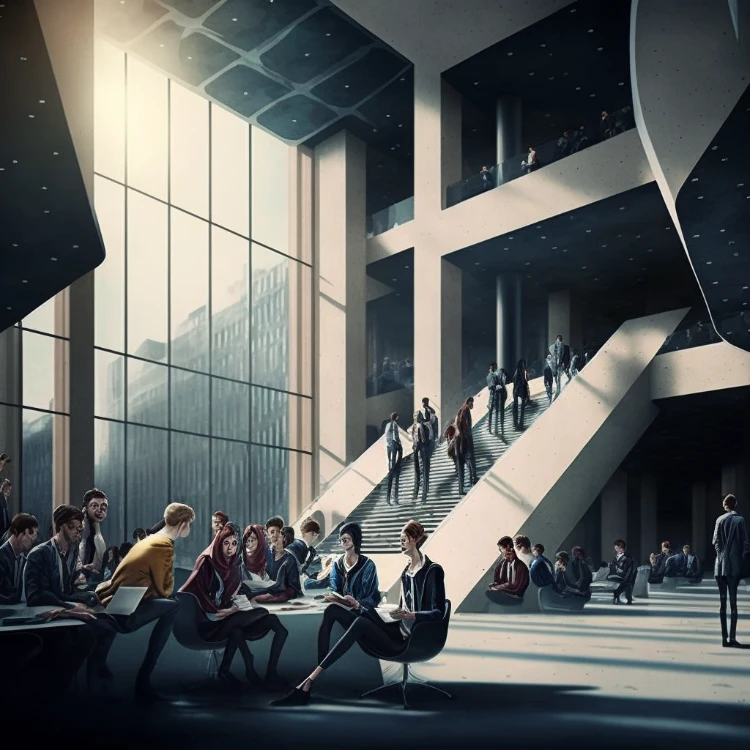 While the internet has enabled innovation at scale across a vast array of industries, higher education has reached only a fraction of the world's curious minds. One afternoon, in a UVic lab, professional computer scientist and technologist Dorin V. and colleagues from UVic and University of Michigan, sketched out an ambitious experiment: an expert subject matter driven and AI augmented research platform, that would offer their competencies online to others, open to any person up to the challenge, for free. In September 2018, technical trainer Dorin V's first course was launched, and Skills Gap Trainer Communications was born. Since then, hundreds of thousands of users have read our reports, articles, tutorials, and over 40,000 have registered in online courses.
"ARTIFICIAL INTELLIGENCE (AI) AUGMENTED" PRODUCT DEVELOPMENT
Donate with PayPal today.
Skills Gap Trainer Communications innovative online learning materials were designed by leading subject matter experts, augmented by AI research technology, to offer cutting-edge instructional content to anyone with an internet connection. We strive to be a leader in the field of professional education, and our experts-driven product development and AI enabled product development processes are a testament to that commitment. The organization is committed to providing the highest level of subject matter expertise and towards utilizing cutting-edge artificial intelligence technologies towards the enhancement of the educational research, creation, production, delivery and engagement processes. We believe that through the use of intelligent software systems, we can deliver high quality custom training to instruct secondary students, post-secondary students, early career professionals, and any professionals seeking that which would typically require expensive and hard to find private training.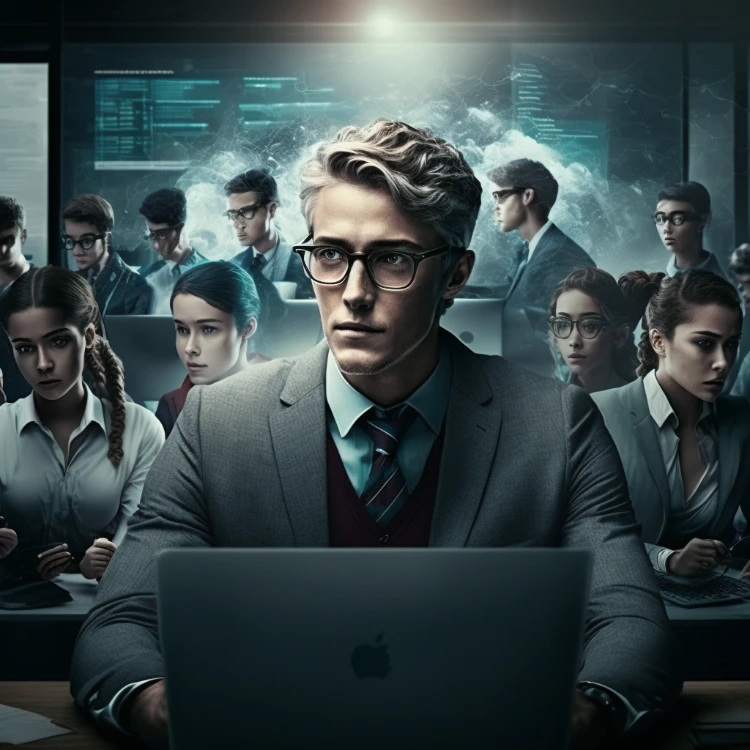 Our organization is using artificial intelligence (AI) technology to improve our research, instructional design, curriculum development, narration and video production processes. By incorporating AI technology, we aim to make the instructional content free for the public and this allows the donation funds to develop instructors and students within the context of small class sizes in conference rooms style teaching environments. Further, our content is not improvised, but is carefully researched and designed to adhere to course and instructional design standards, typically a very expensive process if it were not for the automation systems which have made the entire process free of cost.
BRIDGING THE "SKILLS GAP"
Donate with PayPal today.
We understand that as part of "the skills gap", the communication barriers can sometimes develop between workers and human resources departments at small to large enterprises and public sector organizations worldwide, and this can be a major barrier to negotiating a successful job match. Our instructional content helps to prepare candidates to "bridge this gap". In doing so, our instructional content helps employees to more seamlessly negotiate and interview with employers and government, thus helping make the on-boarding process more efficient, thus "bridging the gap".
In addition, employers no longer have time to mentor, apprentice, teach or invest in candidates. We take the burden off the employers and off of the government to do these critical instructional on-boarding tasks.
This way, instead of not knowing what career to pursue, what to say when time comes to negotiate with an organization, or how to perform skills during the initial on-boarding work at a company during the probation, our videos, courses, articles, tutorials, guides and reports, can all be used to give our student participants a preliminary wisdom, window, vision, view, insight, impression and competency as to what to expect and what to do for various occupational choices.
Our goal is to provide individuals with the most compact and useful information, so that they can get up to speed as quickly as possible, without having to spend months or years in additional study, advanced degrees or other types of self-directed work preparation. Our processes help to make our students more quickly useful and relevant to employers who sometimes do not hire due to the time and resources it takes to find, interview and onboard new employees.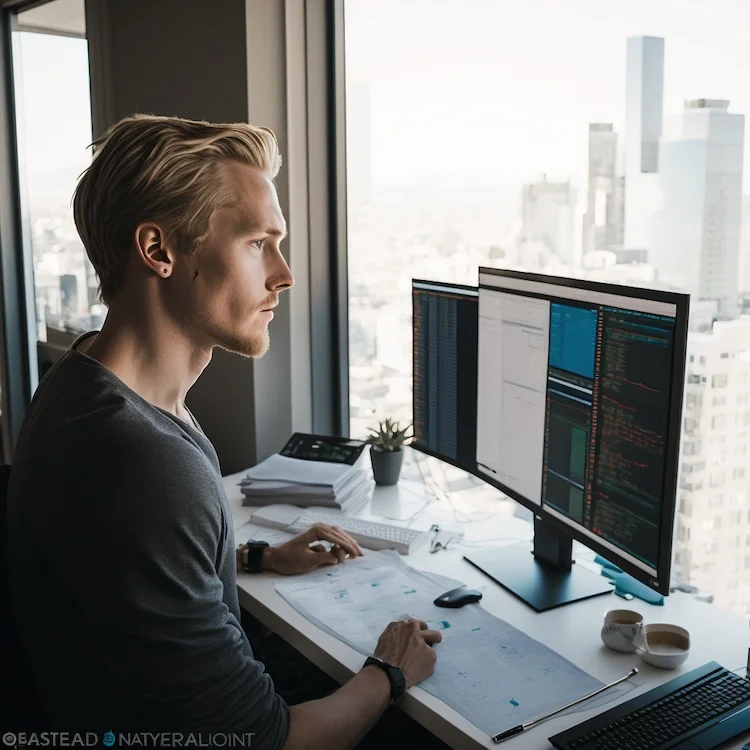 BRIDGING THE "ACADEMIC GAP"
Donate with PayPal today.
In addition to the "skills gap", there is also the "academic gap". Many students are not well-prepared for post-secondary and face a high failure rate in College or University, and in professional work settings as well. This lack of preparation during youth, which would be useful as additional to a typical grade school and high school curriculum, leads to high drop out rates during "science and technology" post-secondary programs, professional University programs, professional industry training programs, and during the initial stages of new occupations.
A part of this problem has to do with the lack of "independent private technical schools" that understand the needs of individual "youth students", "youth workers" and "labour market participants". By donating to our "independent custom technical school", rather than only relying on "standard provincial and federal school curriculum entities", our students are then able to attain unique job specific research and task instructions that are needed for specialized academic and occupational success. This allows our students to acquire the knowledge and skills they need to succeed in today's highly competitive national and global economy.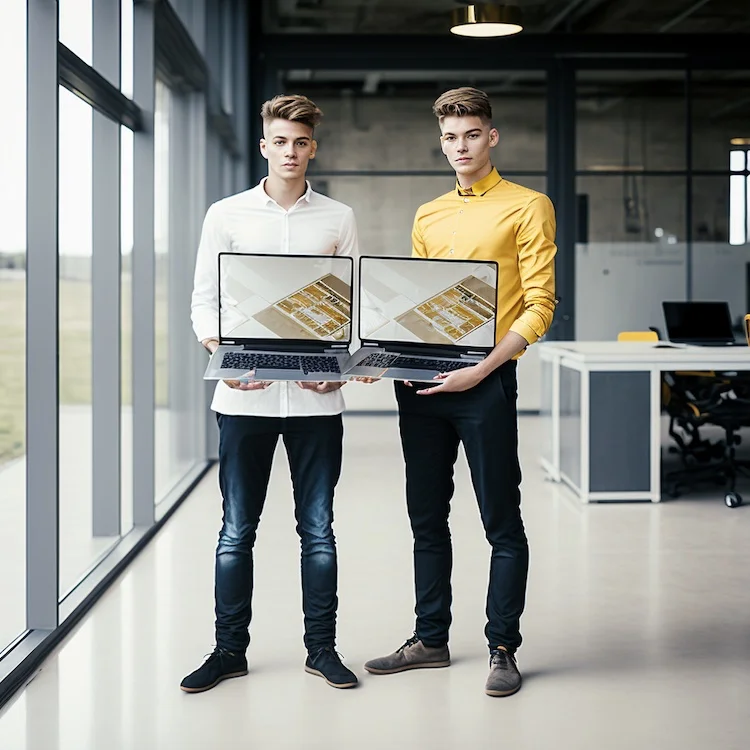 MASSIVE OPEN ONLINE COURSE (MOOC) PLATFORM DELIVERY
Donate with PayPal today.
At Skills Gap Trainer Communications, we are committed to leveraging the latest technology to achieve the mandate of providing accessible and effective training to all individuals. The Massive Open Online Course (MOOC) platforms we use to distribute our instructional content provide a free way to engage with a large amount of students globally, without the associated cost of traditional methods of teaching. This allows us to significantly enhance our in person teaching projects, so as to reach a far larger audience, thereby maximizing the impact of your donation. By leveraging the power of MOOCs, we can provide indefinite benefit, as the online platform can teach much more than an in-person teacher can do, in a cost-effective model. By supporting our organization, you are not only helping local instructors, local students and local workers to develop, but you would be contributing to the education of a large body of students globally via online server which would serve them for a very long time period.
CAREER KNOWLEDGE
Donate with PayPal today.
We can assist students in gaining a deeper understanding of different career paths, so that they can make informed decisions about their education and career choices. This includes assisting students to assess the realism, reward, and challenges involved in different learning and career paths, before making significant commitments. By providing students with a preview of various professional work requirements along with example work outputs, students can avoid making a mistake by committing to a career or education path that may not align with their interests or the needs of their chosen job setting. This can help prevent our participants from getting locked into a difficult and unrewarding career, and help to save lives by addressing some of the most significant challenges people face in their lives, their educational path and work path. By supporting students in their education and career choices, we help them to succeed and achieve their goals.
MENTORSHIP GUIDANCE
Donate with PayPal today.
We are also dedicated to addressing the lack of mentorship and apprenticeship opportunities available to youth, students and workers. We understand that traditional educational systems and career paths often fall short in providing the hands-on experience and guidance necessary for individuals to succeed in today's workforce. That's why our organization is committed to filling the gap by providing access to mentorship and apprenticeship opportunities through our innovative physical and virtual training programs.
It's important to note that not everyone has access to the same information and resources, and our online platforms are a type of "digital mentorship" that can help workers to "bridge the gap" by providing targeted education and mentorship to children, teenagers, women, men and persons with disabilities, so that they have the information they need before they need it. Without your support, these individuals may be forced to quickly adapt to new information without proper guidance, which can lead to difficulties in their professional lives. With your donation, we can help these individuals succeed by anticipating their needs and providing the information they need to excel before they need to apply the information.
Your financial support is critical in helping new workers acquire the essential skills they need to succeed in their chosen careers. Without your support, these workers may struggle to navigate the vast amount of information available and may miss out on key insights that would be crucial to their success. With your help, we can't package leading edge information in an easy-to-use and accessible format, so as to reduce the burden on the working class in onboarding with their dream opportunities.
A SMALL DONATION
Donate with PayPal today.
Become a Skills Gap Trainer Communications donor today. Your donation will help make our vision of providing "free and independent custom training, mentorship and education" using "expert knowledge bases", "expert individuals" and "expert intelligent systems" a reality. Your support will help us to continue to help citizens "bridge the skills gap" and "empower the next generation of leaders to reach their full potential". By donating, you will be helping to transform the lives of a significant quantity of individuals by providing them with the knowledge, skills and information advantage they need to succeed in today's workforce. Your donation will help to ensure that capable students aren't missing the critical piece of information they need to interview, onboard to new work opportunities, join media teams, join technical teams, and will help to ensure workers are participating in the economy. We encourage all individuals and companies to consider donating to Skills Gap Trainer Communications, as it is a simple and practical way to support the development of the professional workers needed to provide the current and next generation tasks necessary to serve society.
Your donation will amplify our ability to train students and to produce custom digital training deliverables and systems that can automatically train students according to the requirements of specialized disciplines, in order to ensure that national and global learners have the knowledge and skills they need to succeed in their chosen field. Your donation can provide accessible custom education to those that need it, it can help job seekers achieve their learning and career goals. In conclusion, a donation will help us pursue the vision of a world where anyone, anywhere has the instructional system necessary to transform their life through learning. By donating to Skills Gap Trainer Communications, donors are part of this movement, students are part of this movement, instructors are part of this movement, vendors are part of this movement; a collaboration which helps to create a brighter future for all. Become a Skills Gap Trainer Communications donor, and help bring the innovation in education to the current and next generation of workers today!!!
To see our Udemy Courses, click SGT Udemy Page
To see our YouTube Channel, click https://www.youtube.com/@skillsgaptrainer
To see our Instagram Channel, click https://www.instagram.com/skillsgaptrainer/
To visit our LinkedIn Page, click https://www.linkedin.com/company/skills-gap-trainer/
To see our Donate Page, click https://skillsgaptrainer.com/donate