1. INTRODUCTION TO "KEY CONCEPTS IN DIGITAL MARKETING"
Becoming a digital marketer requires learning on various topics, including: planning, management, strategy, analytics, platforms, techniques, media, tools and professional development. It requires the development of specialized digital marketing related skills.
2. TABLE OF CONTENTS
Introduction
Table Of Contents
Digital Marketing
Outbound Marketing
Inbound Marketing
Content Marketing
Digital Brand
Targeting
Skills
Platforms
Responsibilities
Keeping Up To Date
Analytics Tools
Content Creation
Storytelling
Processes
Roles
Disciplines
Career
Conclusion
3. DIGITAL MARKETING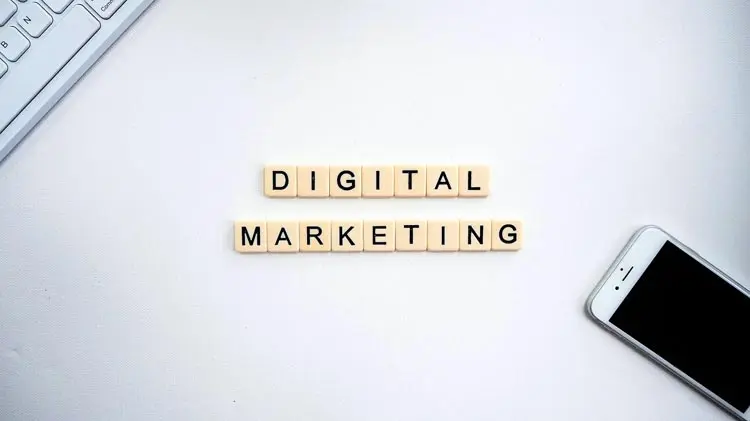 Digital Marketing involves a lot of interaction with customers in the online environment. Since information published online is well organized and often permanent, it allows the digital marketer an efficient way to build upon and maintain online relationships with the customers. Most importantly, the digital marketer is able to use analytics tools in combination with direct feedback, to gather information from customers that is often very valuable for the purposes of product, service and brand development.
4. OUTBOUND MARKETING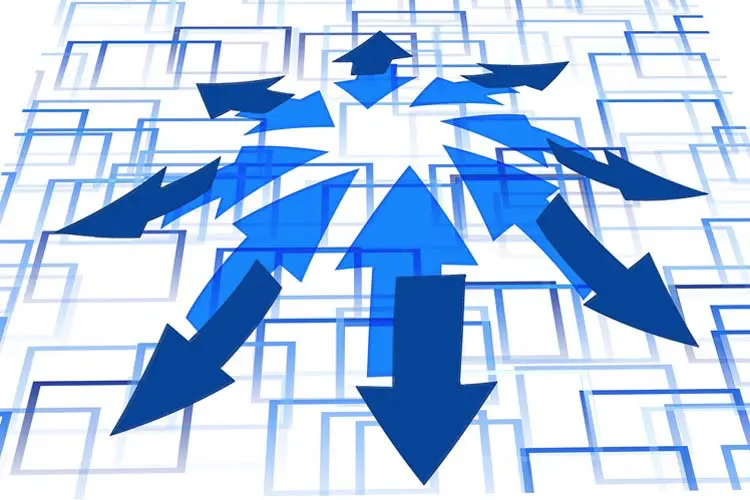 Outbound Marketing refers to a business entity which contacts a client or a new prospect in an attempt to sell a product or service. The method of contact is often through the distribution of a flyer directly to the home, a promotional e-mail or simply a phone call.
5. INBOUND MARKETING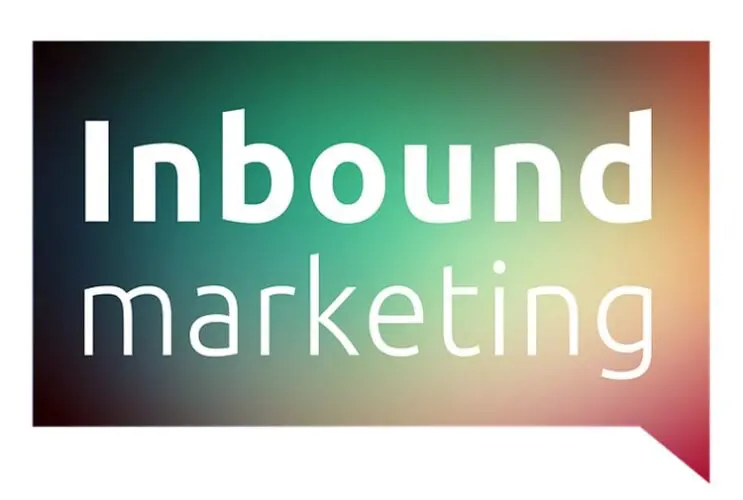 Selling products and services that are competitive in the marketplace is generally very difficult due to the high level of competition, and the generally high level of product or service maturity offered by many organizations. On the internet, competition is global, and therefore it can be exceptionally difficult to stand out among the vast array of fierce competitors. In this environment of diverse brand choice, many customers go with what brands they know and recognize.
To overcome the difficulty which businesses face when trying to make a sale, businesses should try "Inbound Marketing". Under this method, a business attempts to make a sale by getting the "permission" or the "buy-in" of the customer. As an example, the business creates some "free content" such as a news article. The information in the article has value to some web visitors. The business can then entice the web visitors by offering a free podcast, e-book or video in exchange for their e-mail address. A "web relationship" is created which then allows the business the ability to send a follow up e-mail with an advertisement for a paid product similar in nature to the content which they have already consumed. Provided that the client prospect was satisfied with the initial free offering, then the chances of engaging in an actual sale transaction are significantly increased.
6. CONTENT MARKETING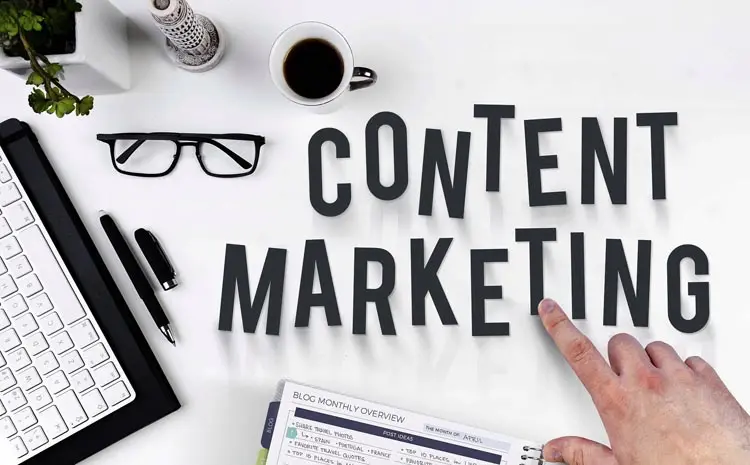 Content is the core of the function of the digital marketer as it represents the message that they are trying to convey to the customer.
7. DIGITAL BRAND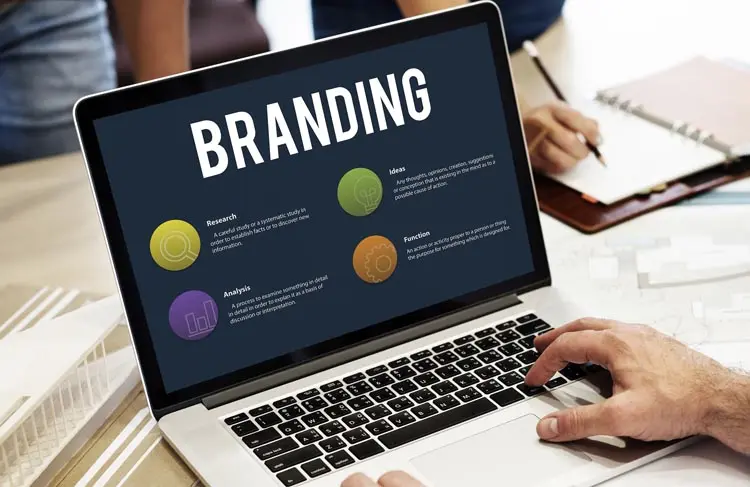 The digital marketer builds a "brand" online by creating "unifying elements" across a website or set of websites, web applications, social media platforms, podcasts, brochures, e-books, videos and more. The brand is dynamic, in that any actions it takes changes the perception and expectations the customers have with the brand. Also of key importance, the brand must maintain an authentic presence and must strive to maintain continuity over time.
8. TARGETING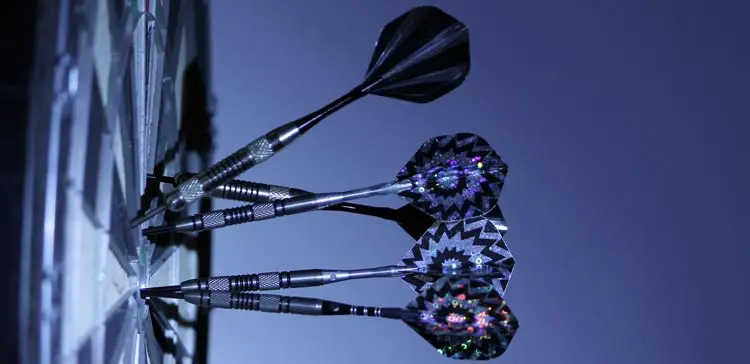 There are laws being released across much of the developed world dealing with consumer protection, spam and privacy. The digital marketer must have an understanding of what the laws are. A breach of any consumer protection, spam or privacy laws can carry significant financial penalties, if a lawsuit were to ensue. Adhering to such rules could simply be a matter of getting a subscription, an opt-in, or a permission regarding personal data.
9. SKILLS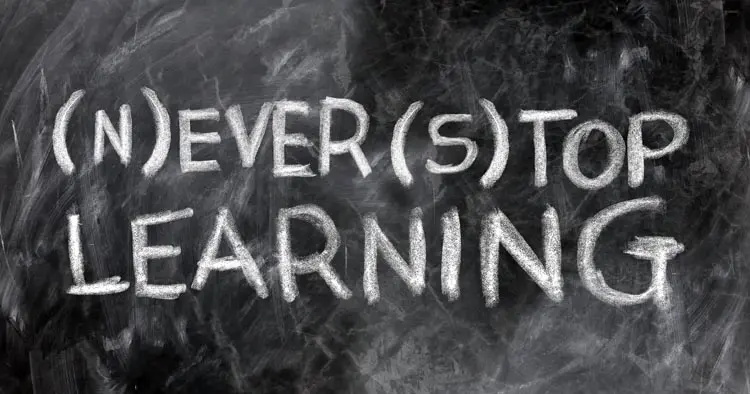 Over half of the world's population, more than 3.5 billion people, have access to the internet. With such a large audience present online, digital marketers have big opportunities to create potentially wildly successful online marketing campaigns. The campaigns can be analyzed and optimized until the right parameters and techniques are discovered and implemented. However, whereas a massive online campaign can lead to great success, a few wrong moves can lead to a complete failure. For this reason, the digital marketer should work to develop their professional skills. The top skill areas in the digital marketing field are: public relations, marketing, and web platforms.
Bridging Skills – Whether engaging with customers on social media or with reporters on public television, the main thing to remember is to get the right message out and to promote a good public perception for the brand. Sometimes, such difficult questions are asked that maintaining the focus on a negative discussion topic can do great deal of brand damage. The key to answering difficult questions is to acknowledge the message in the original question, but to "bridge" the conversation to a related but more positive message. Originality and creative storytelling can help a digital marketer accomplish this.
Presenting Skills – Presenting skills are highly sought after and highly valued in the workplace. Often, the individuals who are promoted to team leadership positions within organizations are those who show good communication skills, such as public speaking skills. The ability to deliver engaging, lively, insightful and confidence inducing presentations to the public, whether in a podcast or in front of coworkers, can make or break a digital marketing career.
Media Production Skills – Marketing campaigns based on written text alone would not work in today's age. In an age of information overload, being noticed, requires high quality, engaging and attention grabbing visual and audio elements. The digital marketer needs to be able to create visual and audio content, and as such, needs to build proficiency with a few image, presentation, video and audio tools:
Videography – (ex: Apple Final Cut Pro)
Photography – (ex: Mirrorless or DSLR Cameras)
Presentation – (ex: Apple Keynote)
Graphic Design – (ex: Adobe Photoshop)
Audio Editing – (ex: Audacity)
For digital marketers without access to a large marketing campaign budget, a good plan would be to make a high quality, engaging and captivating video. Such a video could potentially be shared across the internet at no cost to the marketer besides the original production cost of the video.
Project Management Skills – Many of the skills and processes required for digital marketing success are similar in nature to the skills and processes required for project management success. Project management skills such as: leadership, communication, scheduling, risk management, cost management, negotiation, critical thinking, task management and quality management also apply to the digital marketing profession. Being able to push forward a project to completion involves the same kind of tenacity and action oriented troubleshooting that project managers use to solve the challenges in project undertakings.
Analytics Skills – Analytics skills are important because they allow the digital marketer to see and understand what is and what is not working, and then to make the necessary course correction throughout marketing campaigns. Analytics skills enable the digital marketer to analyze public engagement, perception and reception of messaging. Analytics skills are also useful because they enable digital marketers to answer questions from a scientific, evidence based and data based perspective. With analytics, one is better able to discuss, present, and to write reports.
10. PLATFORMS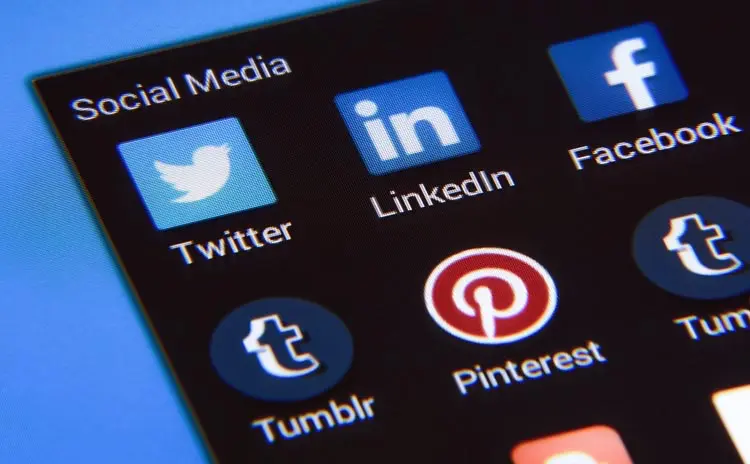 Here are a few types of platforms used by digital marketing professionals.
Advertising (A) Platforms
(ex: Facebook)
Customer Relationship Management (CRM) Platforms – Businesses can use customer relationship management platforms as tool to help track the numerous interactions they have with their often very large client list. A great example of a leading CRM system is "Salesforce".
Content Management Systems (CMS) Platforms – A content management system, often abbreviated as CMS, is software that helps users create, manage, and modify content on a website without the need for specialized technical knowledge.
Social Media (SM) Platforms – Social media platforms are a type of website which allow users to informally communicate with one another. They allow users to directly connect with one another through groups, networks and location. The leading social network is "Facebook".
Social Media Management (SMM) Platforms – Since businesses have the goal to reach as wide an audience as possible, they need to manage as many social accounts on the web as possible and to do so simultaneously and in an organized fashion. Social media management (SMM) platforms allow the digital marketer to manage multiple social media platforms from a single top level platform. With the social media management platform, the digital marketer can create content once, and then publish simultaneously to multiple social platforms. The social media management platform also collects metrics from the social channels, which provides the digital marketer with a unified view of the performance of the various social channels. An example fo a social media management platform is HubSpot.
Analytics (A) Platforms – An analytics platform is a technology solution that joins different "tools and analytics techniques together" that helps the user to organize, process and understand the performance metrics within a campaign. (ex: Google Analytics is a web analytics service offered by Google that tracks and reports website traffic, currently as a platform inside the Google Marketing Platform brand. )
E-mail Marketing (EM) Platforms – E-mail marketing platforms remain an essential tool in the digital marketing toolset. These platforms allow a digital marketer to connect with clients through e-mail newsletters and other types of messages.
11. RESPONSIBILITIES
Online Brand Development – Marketers must actively engage in online groups, posts, discussion threads, social media communities and message boards. Only with a long term effort at interacting with various online communities is sufficient group involvement achieved where the brand then develops.
Content Marketing – If the digital marketer is hired on as a content marketer, they will spend the majority of their time writing, and creating visual media for online publication to the organization's website or web platform. Also, they will need to pay careful attention to the marketing campaign schedule and send timely e-mails to the e-mail lists.
Influencer Marketing – There are a lot internet "celebrities" or "influencers" who have created a brand online. Though most do not get paid, they still put in a lot of time and effort to create what is often a vast online presence, an achievement that is very valuable from a marketing standpoint. Many "influencers" have caught the attention of a large set of internet users and have the trust of their followers. The digital marketer should look fo contact influencers online and attempt to make mutually beneficial partnerships that can help to raise the profile of both the marketer's and the influencer's online brands. Many new digital marketers sometimes work in a silo, preferring to focus only on the content marketing and avoiding the critical influencer marketing that is necessary to create a well integrated, social, online presence.
Domain Authority – Inbound links to a web property are important for search engine ranking. In fact, it's very difficult to rank well without incoming links from reputable websites. Conversely, inbound good links are difficult to obtain from webmasters.
"Domain Authority (DA) is a search engine ranking score developed by Moz that predicts how likely a website is to rank on search engine result pages (SERPs). A Domain Authority score ranges from one to 100, with higher scores corresponding to a greater ability to rank." – Moz
The digital marketer should develop a strategy and actionable steps to take regarding acquiring high quality inbound links. The authority and trust, and consequently the overall level of organic traffic growth the site will experience, will all depend on how many inbound links are acquired.
12. KEEPING UP TO DATE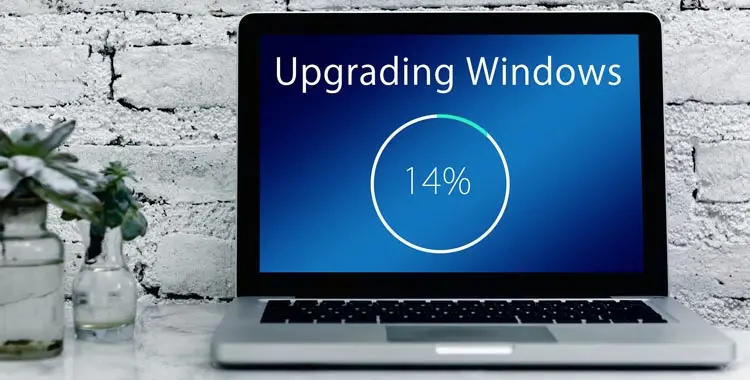 There are two very efficient ways to keep up to date professionally and even to advance within the digital marketing profession. First, there are quick and high level professional development courses which can be taken through leading edge Massive Open Online Course providers such as: EdX, Coursera, Udacity, LinkedIn and Udemy. Second, the digital marketer can attend a professional social conference relating to digital marketing. In this second scenario, the digital marketer must be careful to understand the nature of the conference they have chosen to attend. Different conferences target marketers at different levels within the profession. Some conferences are "strategic" and more suitable for leadership executives and CEO's. Other conferences focus more on applied tools and practical techniques, which is knowledge and ability that is suitable for more entry level marketing practitioners.
13. ANALYTICS TOOLS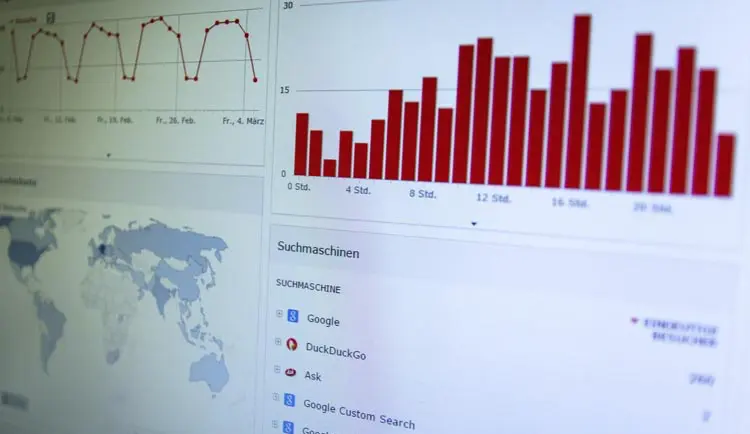 Hundreds of analytics tools, which can analyze web traffic, are available for use online. Two key analytics tools available to webmasters are:
Google Analytics – Analysis of marketing analytics to web properties.
Google Trends – Analysis of internet trends.
14. CONTENT CREATION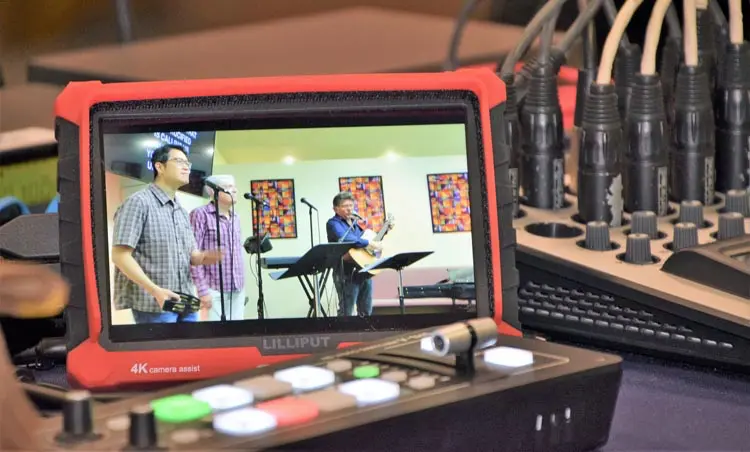 Hundreds of digital content creation creation tools, from "easy to use" and entry level all the way up to advanced professional, are available for use. At the very least, the digital marketer should be familiar with a few core digital content production tools, such as:
Final Cut Pro – video editing
Adobe Photoshop Elements – image editing
Keynote – presentation software
Audacity – free, open source, audio production
Pixabay – website which hosts royalty free images for commercial use
15. STORYTELLING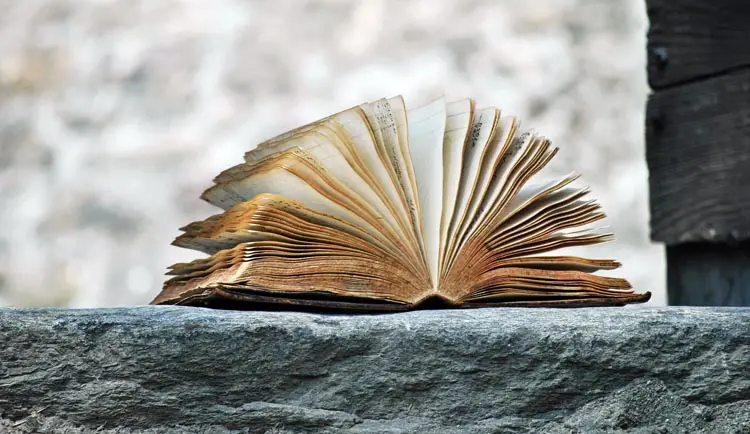 Storytelling is a crucial skill for many professionals to master, and it is a very important skill for digital marketers to master. Whether the person is a sales person, an engineer, a digital marketer, a video producer, a lawyer or any one of a large number of possible different kinds of professional; the ability to boil down a complex subject to an idea that make sense, and to synthesize it into a simple story format, can help to effectively convey the point to the audience. In addition, the art of communicating ideas, often practiced by professional filmmakers, is a tried and tested format that; communicates broadly, engages emotionally, promotes empathy, and motivates action. This are exactly the kinds of success parameters that most marketing campaigns strive to achieve.
16. PROCESSES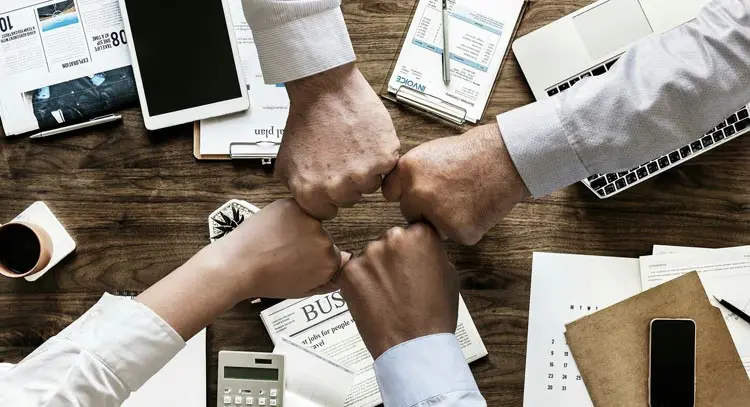 Vendor Process – A marketer working for a creative agency or a marketing agency will often be representing their agency in a job engagement with a larger corporation. The thing to note is that the larger corporations usually have already established mature processes and procedures for working with vendors, and this information is most likely to be found in the corporations procurement department. Further, it is important to follow the instructions and processes given exactly, even if this means filling out a lot of documentation and engaging in continual communication.
Proposal Process – Most corporations have a process established through which a vendor can submit a proposal for work. Before submitting such a proposal to a corporation, it is essential to have worked out in detail what the actual cost to the vendor, the work will be. Also, the internal estimate should include the "contingency padding" for any unexpected cost overruns that may occur.
Project Management Process – Digital Marketers have at their disposal project management applications that are designed for general projects, but work quite well as part of the management of a digital marketing campaign. Using a project management application will streamline the process of understanding, organizing, scheduling, directing and communicating with project team members. The best tool is the one that produces document outputs which can be universally understood by all members of the project team.
Stakeholder Communication Process – Throughout work projects, team members meet and discuss many different ideas and issues on a frequent basis. Most of the information generation and discussed, is both very granular and low-level, but also unique and specific to particular challenges with which individual team members are involved. The type of data communicated is raw, and needs to be organized, summarized and and synthesized into a concise format that stakeholders would find relevant. Therefore, communicating with stakeholders cannot be done on a whim, but must be an activity that is done according to an organized, filtered and pre-planned process.
17. ROLES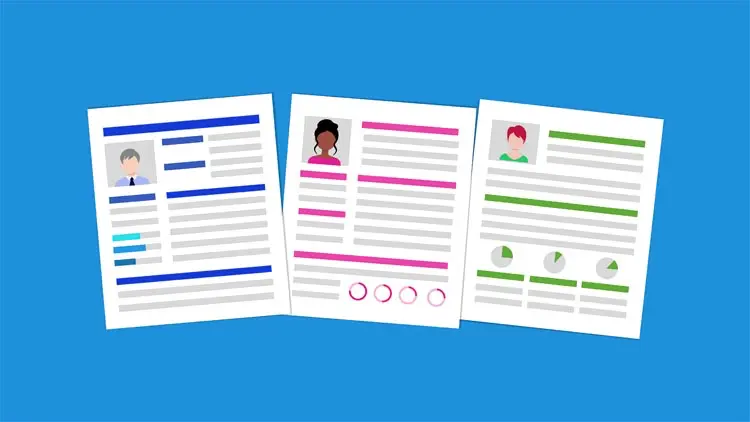 This section examines the career progression of the digital marketer. Let's start with the main roles in digital marketing, and progress from the position of least experience to most experience.
Volunteer Marketer – Though there are usually many digital marketing positions available within most cities, the profession is still tough to break into for individuals without any previous marketing experience. One of the main solutions to this dilemma involves acquiring work experience by offering to volunteer as a marketer for non-profit or charities, organizations which may not otherwise be able to afford to hire for a marketing position. As a volunteer marketer, the individual would then gain the entry level marketing experience that most employers require.
Digital Marketing Intern – A marketing degree is the main academic requirement which most companies look for after they have decided to hire for an entry level role such as "social media marketer". This type of degree can help new workers to secure paid internship positions within small to large enterprises. However, unlike many other narrow and specialized professions, the marketing profession requires a broad and diverse set of skills often found within a wide range of disciplines. Due to the interdisciplinary nature of the profession, an individual with a broad range of "applied marketing skills" spanning different subject areas, can often find employment even without a marketing degree. Subjects that are useful to the aspiring marketer include: journalism, creative design, graphic design, new media, communications, business, e-commerce, art, creative writing, technical writing, photography and information technology.
Digital Marketing Assistant – Digital Marketing Assistants will; help to support other team members, respond quickly to client inquiries, submit information to social media platforms and write marketing e-mails, website articles and discussions.
Digital Marketing Coordinator – Digital Marketing Coordinators manage project communications, follow up leads, conduct market research and set-up marketing events.
Digital Marketing Manager – Digital Marketing Managers responsibilities include the management of the marketing activities within the organization and aligning those activities to most optimally achieve the vision stated within the strategic plan. For small companies, the Digital Marketing Manager will need to wear multiple hats; this may involve everything from creating graphics, to writing evergreen articles, to managing the technical details for the website. administration.
Digital Marketing Executive – The Digital Marketing Executive has to; manage budgets, manage schedules, manage activities, plan campaigns, manage campaigns, monitor campaign spend, improve web traffic, synthesize analytics, research SWOT and create reports.
Digital Marketing Head – They Digital Marketing Head will; develop a marketing vision, lead the team of marketers, ensure adherence to brand guidelines, attend industry events, recruit new team members and report on all activities to the Digital Marketing Director.
Digital Marketing Director – The director of digital marketing makes sure that; a good marketing strategy has been developed, a good strategy is being applied throughout the company and a good performance has been achieved by the brand. The director of digital marketing supervises: strategy, events, campaigns and public relations.
18. DISCIPLINES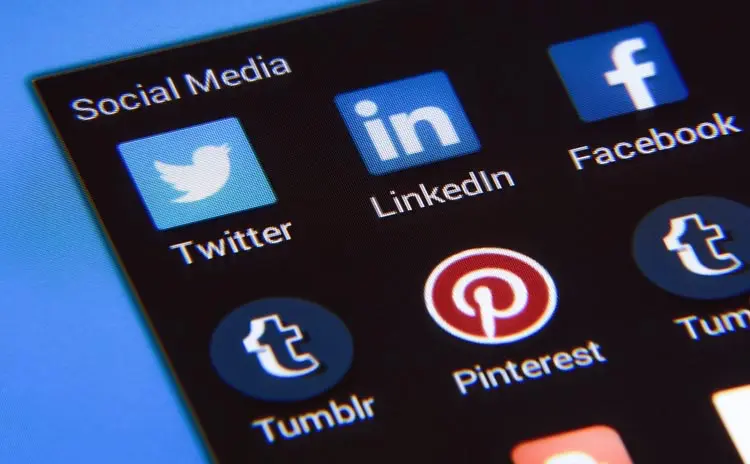 Marketers can follow different types of professional pathways.
Affiliate Marketer – Affiliate marketing rewards its affiliates for driving customers to the company website for a purchase. It relies on people promoting links to the company website on their own affiliate websites or affiliate social media platforms.
Communications Marketer – The communications team is tasked with increasing brand awareness, reputation. It must develop relationships with media outlets, write press releases and try to generate positive public coverage.
Content Marketer – Writing good copy is key for the web. Creating engaging video and other media will ensure that all website content is effective and brings customers to the site. Content must be optimized for SEO using keywords and produced for different social channels using the corporate tone and voice.
Social Media Marketer – A digital marketer who markets using social media is responsible for engaging with customers online and for maintaining the reputation of the organization. The digital marketer must be careful to ensure that positive perceptions of the company are formed, propagated online and maintained.
E-mail Marketer – Direct or e-mail marketers are responsible for managing all the outbound marketing campaigns using direct e-mail marketing. They will be responsible for the content of all emails sent to customers. They will track the success of open rates and bounce rates to ensure that links are valid, and are clicked, and that content is compelling enough for the customer to signal intent to buy. They will create reports on campaign success in terms of sales, and make sure that all e-mail campaigns are operated legally.
19. CAREER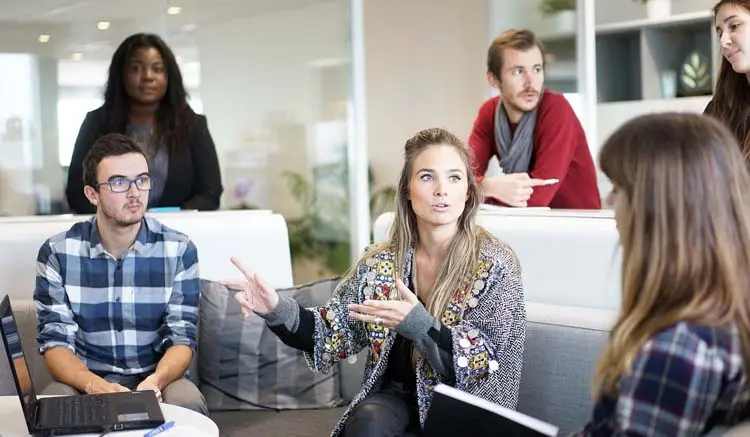 Do you want to be an employee or a contractor for a company or an agency, or be self-employed?
Company Employment –Some marketers prefer to work for one company, rather than to work for many different clients through an agency. Working for one company has the advantage of providing the marketer with a lot of time to gain deep product and market, insight and knowledge, and to build a good working relationship with the product team. A key part of the job will entail that the marketer prove the need for a campaign budget, secure the budget, and then to prove that the money spent on the campaign has provided and is providing a good return on investment.
Agency Employment – The marketer should maintain an up to date understanding of the latest techniques, tools and processes related to new media and digital marketing. Achieving an "expert status" and conveying this proficiency, will provide the clients with the trust and confidence in the planned campaign. Clients don't often understand the complexity and unpredictability of online campaigns. Clients can expect that the campaign they pay for will become a viral hit, and as such, may not truly understand both the process involved in a marketing campaign and the uncertainty behind it. Being a solid technical communicator that is both expert in the field and that is also diplomatic, are key skills which can help the digital market to tactfully manage client expectations.
Self-Employment – Self-employed marketers are their own boss, they work for themselves. They must take on every role that is required for the success of the business, including things unrelated to marketing such as: legal, finance, web administration, contract administration, sales and human resources.
20. CONCLUSION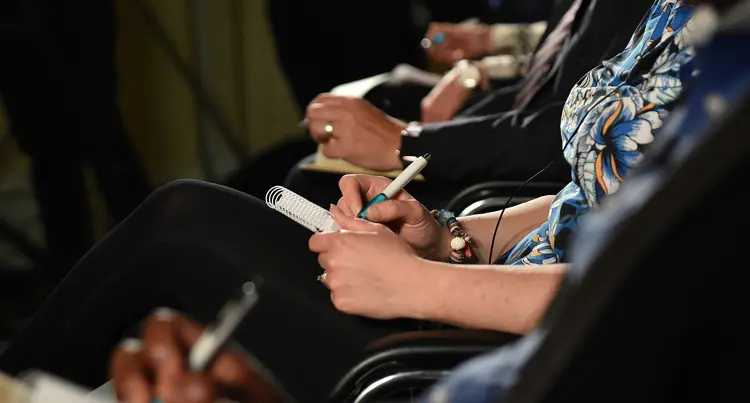 Campaign Outcomes – All marketing campaigns which are launched publicly have to compete for attention from a public internet filled with an endless abundance of circulating information and online news. The marketer must figure out how to capture changing public attention and focus, and make the most of any situation which may arise, and do so in real time. Because the state of the web environment affects so strongly the outcome marketing campaigns, the outcome of a campaign will vary significantly depending upon factors such as the time and location where the campaign was launched. A marketing campaign might not do well in your local city or province, but it might do well internationally. Whereas in some instances a marketing campaign can be very successful, in other instances the exact same campaign can be a failure. Social campaigns can lead to unexpected or unusual outcomes.
Research Your Way To Success – Finding a marketing position isn't simply about exchanging data with a possible employer, as logic would dictate, or as would make sense to most academics with a University background. Like it is the case when applying for work in any profession or in any military tactic, creating and engaging in reconnaissance will provide the invaluable secondary data that will make the critical difference in engaging effectively. Researching the environment in which the individual group which you wish to join, as well as understanding the nature of the experiences, connections and activities the target group is involved with is the critical idea. That data will be invaluable to being able to create unique, innovative and original strategy that can deliver an opportunity for a work aspirant to join a new work group. Like any other professional goal, succeeding as a marketing professional requires that the marketing aspirant pursue outreach and social engagement with other marketing professionals. The marketing aspirant needs to communicate with and get to know other marketing professionals, and to understand what projects those marketing professionals may be involved in and how those projects are accomplished. A quick and effective place to begin could involve researching various online marketing, sales and social media discussion groups. Other online places to look could involve keeping up to date with the latest local career information available on platforms such as Linked In.
Professional Development – Practitioners in IT related disciplines are always at risk of falling behind the development curve, thus developing growing skills gaps, provided they do not actively work to keep up to date with evolving requirements. For most workers, professional development (PD) is the key development activity that can help prevent a growing skills gaps problem. Not only does professional development often satisfy the training requirements for the job at hand or the job desired, but it allows one to take on new roles. There are three main ways to get professional development. One, a digital marketer can attend a professional conference relating to their discipline. Two, the digital marketer can take online courses. Three, the digital marketer can develop and build an online web platform where it is possible to both engage the internet community and to develop a growing marketing portfolio.
To see our Donate Page, click https://skillsgaptrainer.com/donate
To go back to our Home Page, click https://skillsgaptrainer.com
To see our Instagram Channel, click https://www.instagram.com/skillsgaptrainer/
To visit our LinkedIn Page, click https://www.linkedin.com/company/skills-gap-trainer/
To see some of our Udemy Courses, click SGT Udemy Page
To see our YouTube Channel, click https://www.youtube.com/@skillsgaptrainer